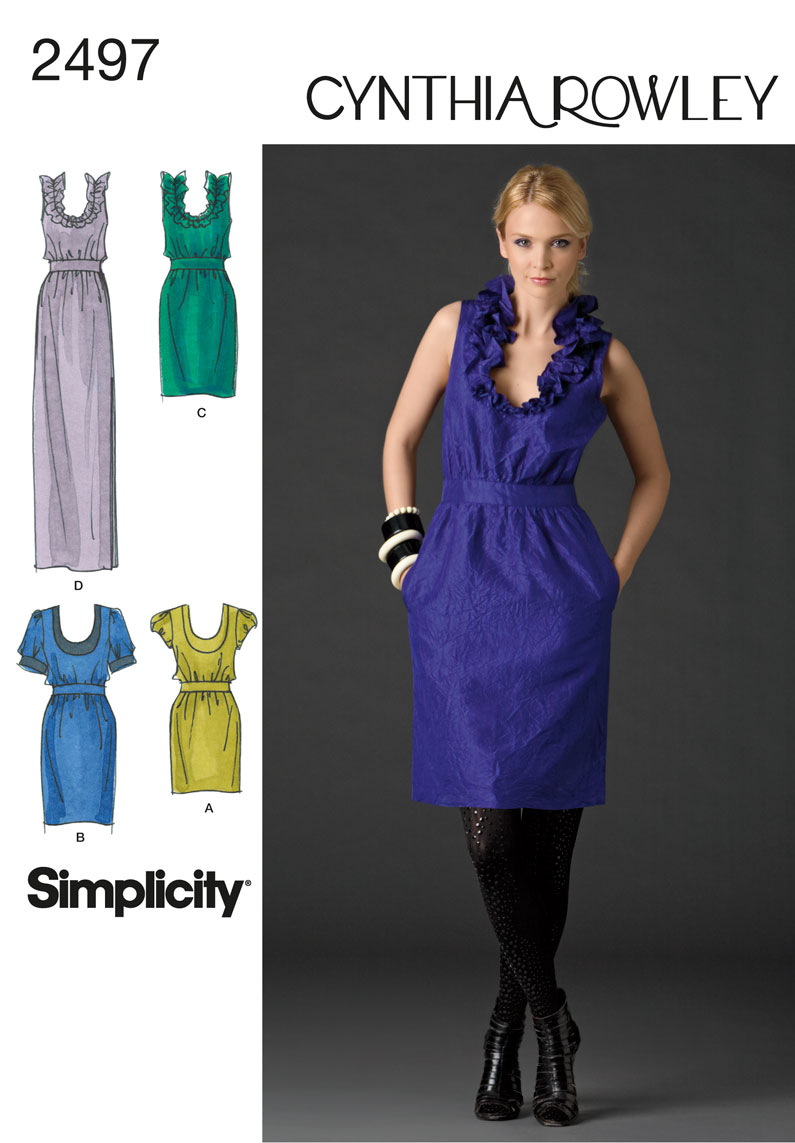 So here's the story. I made the dress. I tried it on and asked my husband what he thought. He told me I looked like a clown and began singing circus music. Before I managed to throttle him, he reduced the insult to simply "it's just not flattering." Unfortunately, he was right. I have wide shoulders and wide hips, but a small waist. This style has a paper bag style waist - baggy above and baggy below the midriff band (which was a lot more narrow that I thought it would be). Without anything to highlight my waist, I look like a "refrigerator" (more throttling), "I mean rectangle." says the husband.
Then I saw
FullertonRegan's version
made into a tunic. I pinned mine up and it looked much better, so I cut and hemmed it into a tunic. It's better, but still not all that great. To make it fit better, I think I would have needed to make the shoulder wider, but the front bodice narrower (is there an adjustment for that?). Also, I could have made the midriff band about 4-5 inches wider so you could really see my waist. And finally I would add more room through the hips.
Front
Back
Ruffle detail
Zipper
On me (with matching clutch bag)
Back view
See how it just bags about the midriff band? Unattractive.
Anyhow the complete review is on
Pattern Review
if you are interested. I should add that Corey now says he likes it as a tunic. But he may just be tired of being throttled. ;)